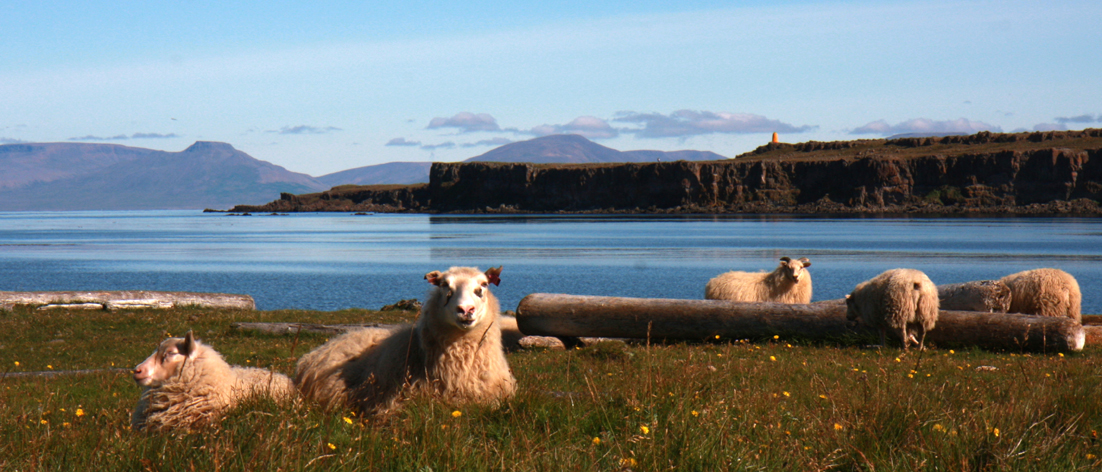 In Hunathing vestra region you find something for whole family. With its verdant heathlands, seashores teeming with life, lofty mountain peaks, angling in rivers and lakes, and a wide range of accommodation and activities, visitors will delight in this area, its splendid nature and its vibrant community.
Will you go seal-watching? Or horse-riding? Try angling for salmon or trout? Or go walking, see the museums and exhibitions, the wide variety of arts and crafts, participate in local festivities, explore the birdlife, or take a cruise out to sea, and watch the Midnight Sun sink slowly down to touch the horizon as you sip hot chocolate, to a soothing accordion accompaniment?
After a day of pleasure and adventure, nothing can beat a delicious meal and a good night's rest. Hunathing vestra offers a variety of accommodation to suit every pocket and preference – from pleasant campsites to cosy guesthouses, hotels and farmhouse accommodation.
Welcome to Húnaþing vestra – we make you feel at home.