Hvammstangi
The friendly town of Hvammstangi (550 inhabitants) is an ideal destination for the traveller. The town's commercial history spans more than 100 years. In the Icelandic Seal Centre's exhibition you can learn about seals around Iceland. The centre also houses Hvammstangi Tourist Info. Hvammstangi swimming pool and hot tubs are an excellent place to recuperate after a long day and the warm and welcoming campsite in Kirkjuhvammur offers a service house and electricity for campers and trailer tents. The service level of Hvammstangi is quite high for a small village but bank, post office, café, bar and grill, supermarket, healthclinic, pharmacy, dental service, hair dresser, garages, car sale, butchery, meat processing, goldsmith and several smaller service companies in various sectors are found in the village.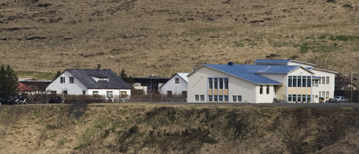 Laugarbakki village
The village Laugarbakki stands by road one just east of Mišfjaršarį River. The hot water from Laugarbakki's geothermal area is used to heat up houses in both Laugarbakki and neighbouring Hvammstangi. Langafit handicraft centre and Edda Hotel is open during the summer. The campsite and sleeping bag accommodation around Įsbyrgi community centre, offer options for both groups and individual travellers. Hotel Laugarbakki is also located in the village. The farmer's market in Grettisból is an interesting destination with various local products such as food and handicraft, and the Viking themed outdoor area hosts the festival of Grettir the strong every summer. The road to Arnarsvatnsheiši heath lies through Laugarbakki.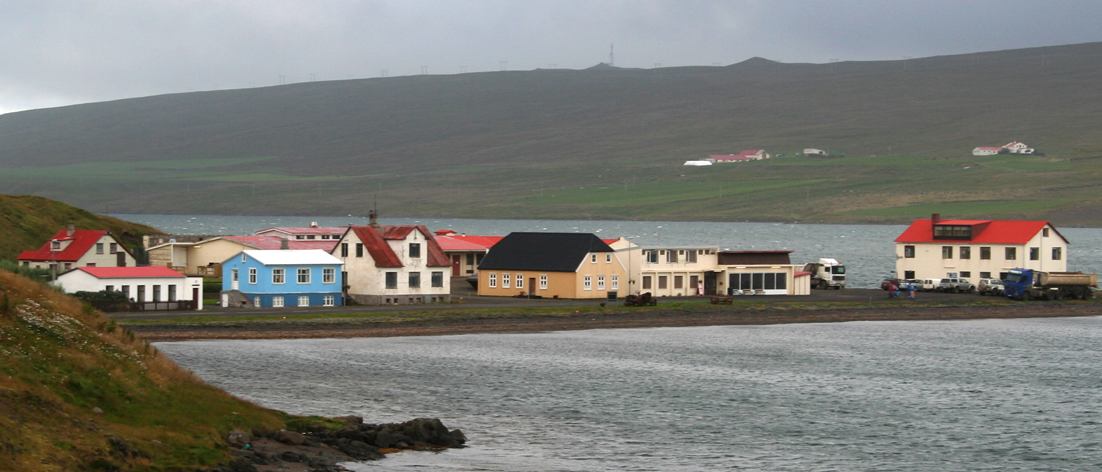 Boršeyri village
Boršeyri is one of Iceland's smallest villages and is found on the western side of Hrśtafjöršur fjord. The village is mentioned in historical texts and was for a long time an important trading center for the surrounding communities. Today the village comprises of a elementary school, garage and the guesthouse Tangahśs. One of the oldest buildings in the region is found in Boršeyri, Riis Hśs, which was built in 1862. The building itself has been renovated to its original glory and plays an important role in the character of the village. Boršeyri became part of the Hśnažing vestra region in 2012 when the region merged with municipality of Bęjarhreppur.