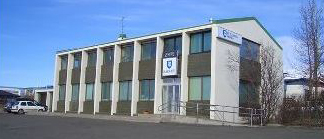 The municipality Húnaþing vestra It was founded on 7 June 1998 by the merging of all 7 of the old rural municipalities of Vestur-Húnavatnssýsla. On the 1 January 2012 the municipality was merged with the county of Bæjarhreppur.
Its major settlement is Hvammstangi, but it also has the villages of Laugabakki, Reykir and Borðeyri.
More information can be found at the official municipality website.