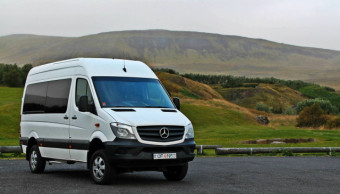 Telephone: + 354 893 4378
Email: info@northwind.is
Website: northwind.is
Facebook
North Wind is a Driver guide survice located in Hvammstangi. We specialize in scheduled tours and customiszed private tours in North West Iceland. We can provide English and German speaking guides and accommodate groups up to 14 people.
Hvitserkur Tour: Would you like to look at, for example, Hvítserkur, Borgarvirki, Kolugljúfur and other interesting places? Do you want to see seals, birds and the Icelandic horses in their natural surroundings? Why not enjoy being picked up by a local and be guided on your way to experience Húnaþing vestra, the land of natural wonders, varied wildlife and rich history with a knowledgeable local guide.
Burial Rites Tour: Burial Rites, an award-winning book by Hannah Kent will soon be on the big screen, where the Oscar winning actor Jennifer Lawrence will be the star of the show. Burial Rites is based on the story of Agnes Magnúsdóttir and her final days before being the last woman executed in Iceland. We will visit the scene of the crime, Illugastaðir and also the places of execution Þrístapar and other places of history. Experience the moving story and true sites behind the novel as well as raw Icelandic nature in this unique tour with an experienced local guide that knows the real story.
Customized private tour: We also specialize in customized private tours in North West Iceland. Our customized tours can help you experience the most beautiful and interesting places of North West Iceland. Our area is such a hidden gem and we can custom design a tour according to your own wishes.