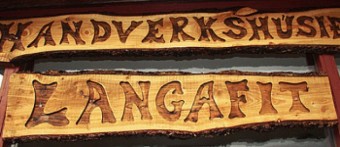 Langafit, Laugarbakki
531 Hvammstangi (map)
Phone: +354 451 2987 / +354 892 8487
Email: olina@simnet.is
Facebook

Langafit handcraft market is in Laugarbakki village. There you find all kind of handcraft made by the people of Laugarbakki and nearby farms.
Nice small guesthouse with for rooms and acommodation for 13 people. Kitchen,washing macine and dryer, hot pool and showers included.
See more on facebook. and Langafit Guesthouse facebook.