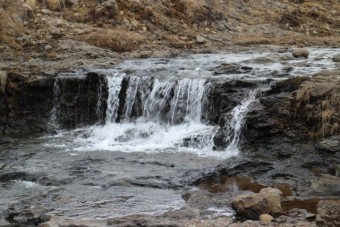 Waterfall in Miklagil. Photo: Anna Scheving
Miklagil was historically known as the biggest obstacle for travel over Holtav÷r­uhei­i. The canyon lies from south west to north east not far south of the abandoned farm GrŠnumřrartunga, and road one passes over the canyon.
Directions
A backroad leads off route 1 down to Hr˙tafjar­arß north of GrŠnumřrartunga. You should drive there along the gravel road until you reach a gate close to the river. From there begins the hike where you shall follow a path which ends by a fence which you shall pass. The hike continues on a short path going south over the stream in Litlagil and Miklagil. Which is a very beautiful place. Follow the river on the north side but soon after that you will have to go up onto the edge of the canyon which you will thread after that.

The canyon is narrow and awe inspiring in many places, and the river travels over the bottom of it with various beautiful waterfalls.

Far up in the canyon is a beautiful waterfall with a klettadrangi on the waterfall edge. Both of the waterfall and the drangur is called J÷rundur, and the story goes that a troll got turned into a stone there by the sunlight, not far from road one. The path leading up there is backtraced back to the starting place, unless hikers decided to park a secondary car by road 1 next to the bridge over Miklagil.

Hike takes about 2 hours if gone at a calm pace. Elevation change is about 150 meters. Takes 3 hours to walk back and forth.

Take note, do not walk to close to the edge of Miklagil as it's very steep.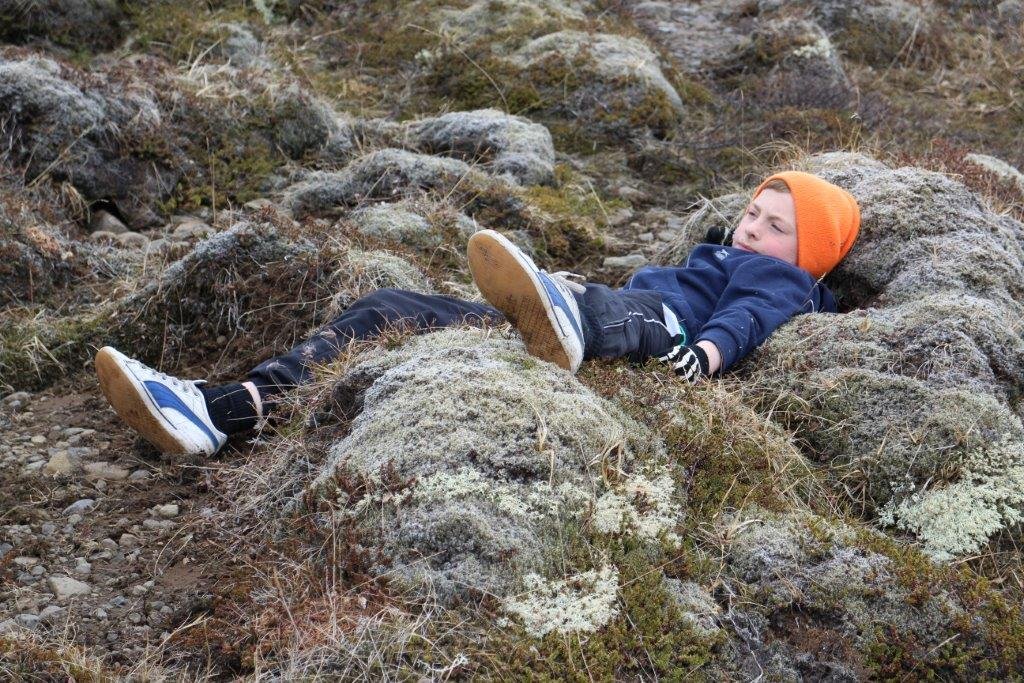 Hiker rests close to Miklagil. Photo: Anna Scheving.