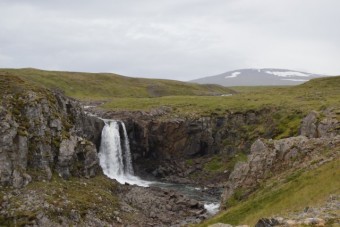 Selá, waterfall. Photo: GMHK
The Selárgil canyon is magnificient with several beautiful waterfalls. Some of the waterfalls are only visible from one side though, so the most enjoyable hike is to walk up the canyon on one side and back from the other side. It is recommended to bring appropriate footware for crossing rivers.
Directions
The hike starts next to the farm Fagrabrekka by the main road, south of Stađarskáli service station. Vehicles can be parked on a service parking lot east of the main road but in a way so that they are not in the way. From there you will hike along the main road to the north until reaching the river Selá which you will follow to the west, on the north bank. Shortly afterwards a fence needs to be crossed. Follow the canyon cliff and shortly afterwards sveral waterfalls will come int oview. slightly further it is like a whole cliff has split off the canyon wall and from there one can easily get down to the river bank where a fascinating old sheep pen can be seen. From there you can go back up and over a fence and follow the canyon until the canyon becomes more shallow and wider. There you can walk down into a grassy area by the river and cross it where it forks. From here we will continue downwards back to the starting location.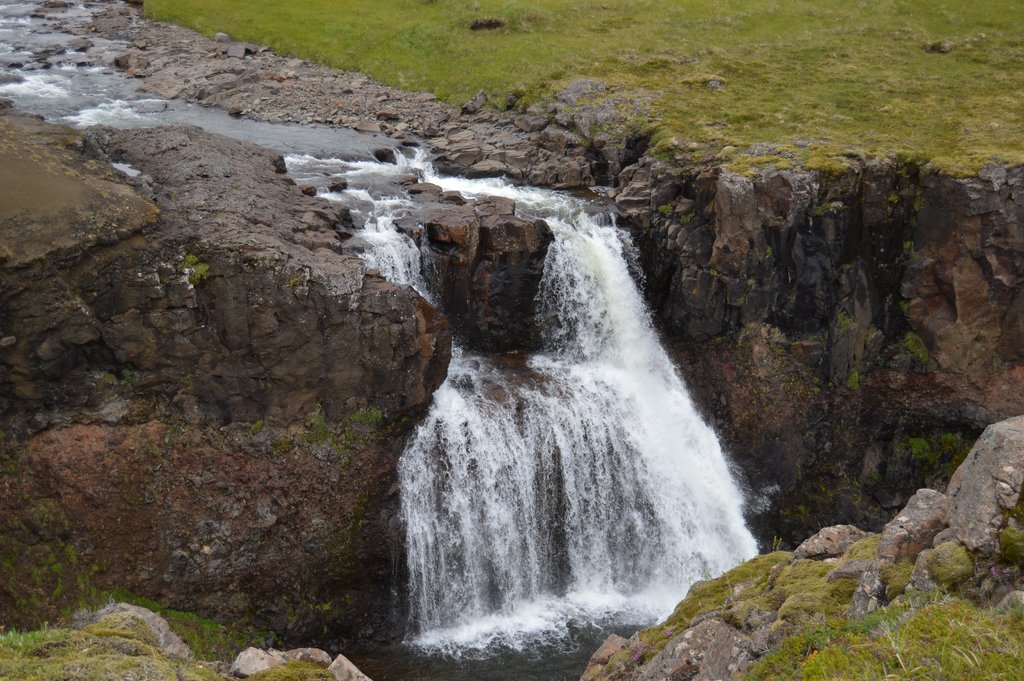 One of the many waterfalls of Selárgil. Photo: GMHK
You will follow the canyon edge until a you will come across a small stream which falls down into the canyon. After crossing that you will need to climb over a fence. From there the canyon is very beautiful to see. Continue downwards along the canyon edge and before reaching the destination one will have to climb one more fence.
Elevation difference is about 160 meters. The whole hike is 2.5 hours.
Be aware of not going to close to the edge of the cliff. The cliffs are very steep and dangerous in places