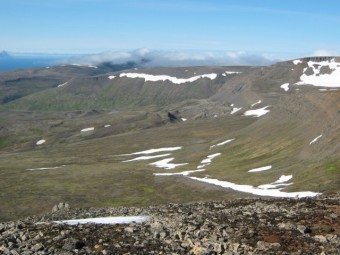 ŮrŠlsfell. Photo: Jˇhann F. Arinbjarnarson
ŮrŠlsfell is a 895 meter high mountain top and is therefor the highest point of Vatnsnesfjall mountain.
Make sure to get a permission from the people living in Helguhvammur before continuing on vehicles up to Kßraborg.
Directions
It is possible to drive up to Kßraborg and possibly even further east on a trail although the trail is damaged in places and therefor can be dangerous in places. Follow the path and turn straight north. The path is not very hard although the mountain is steep and very dangerous on the west side in bad visibility. On the highest point is a cairne and from there is a very rich view. The hike back and forth from the trail to the highest point takes about 2.5 hours.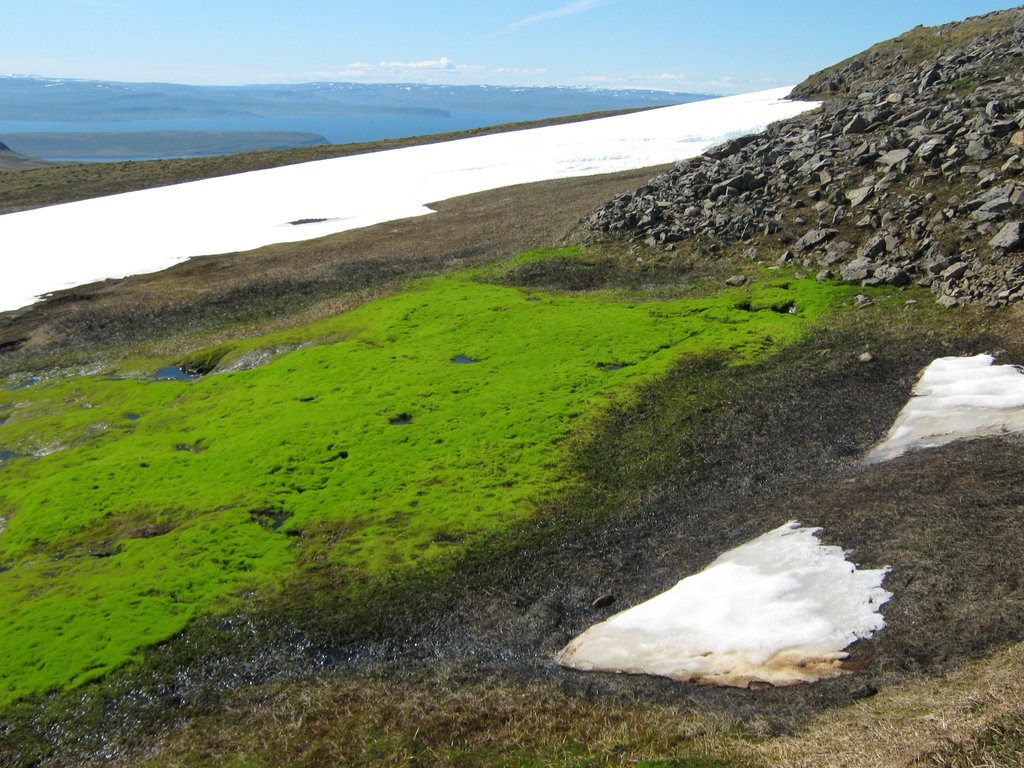 ŮrŠlsfell, looking to the west. Photo: Jˇhann F. Arinbjarnarson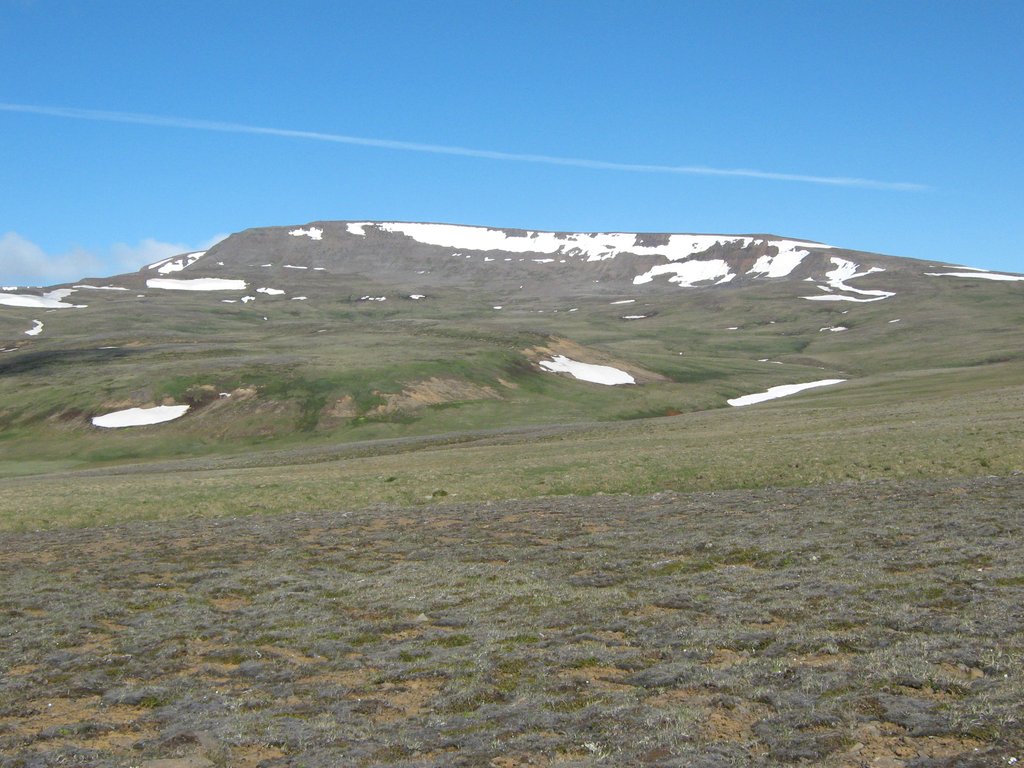 ŮrŠlsfell. Photo: Jˇhann F. Arinbjarnarson