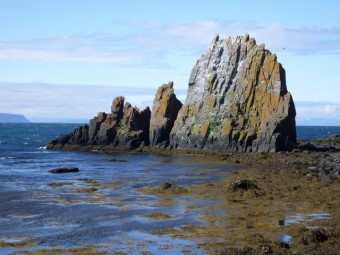 ┴nasta­astapi seen from south. Photo: GMHK
Road 711.
Coordinates: ISN93 408176.17 E, 553603.34 N
┴nasta­astapi is a sharp rock by the sea north of the farm ┴nasta­ir. By Hvalsh÷f­i is a small creek between the rock and the farm where 32 large whales stranded because of the arctic ice on the icy spring of 1882. They were killed and cut on the beach. It is said that this whale stranding saved loads of people from starvation that year, but people traveled long distances to get some meat. Ice pits were made on the beach to store the whale meat so it could be eaten later that year.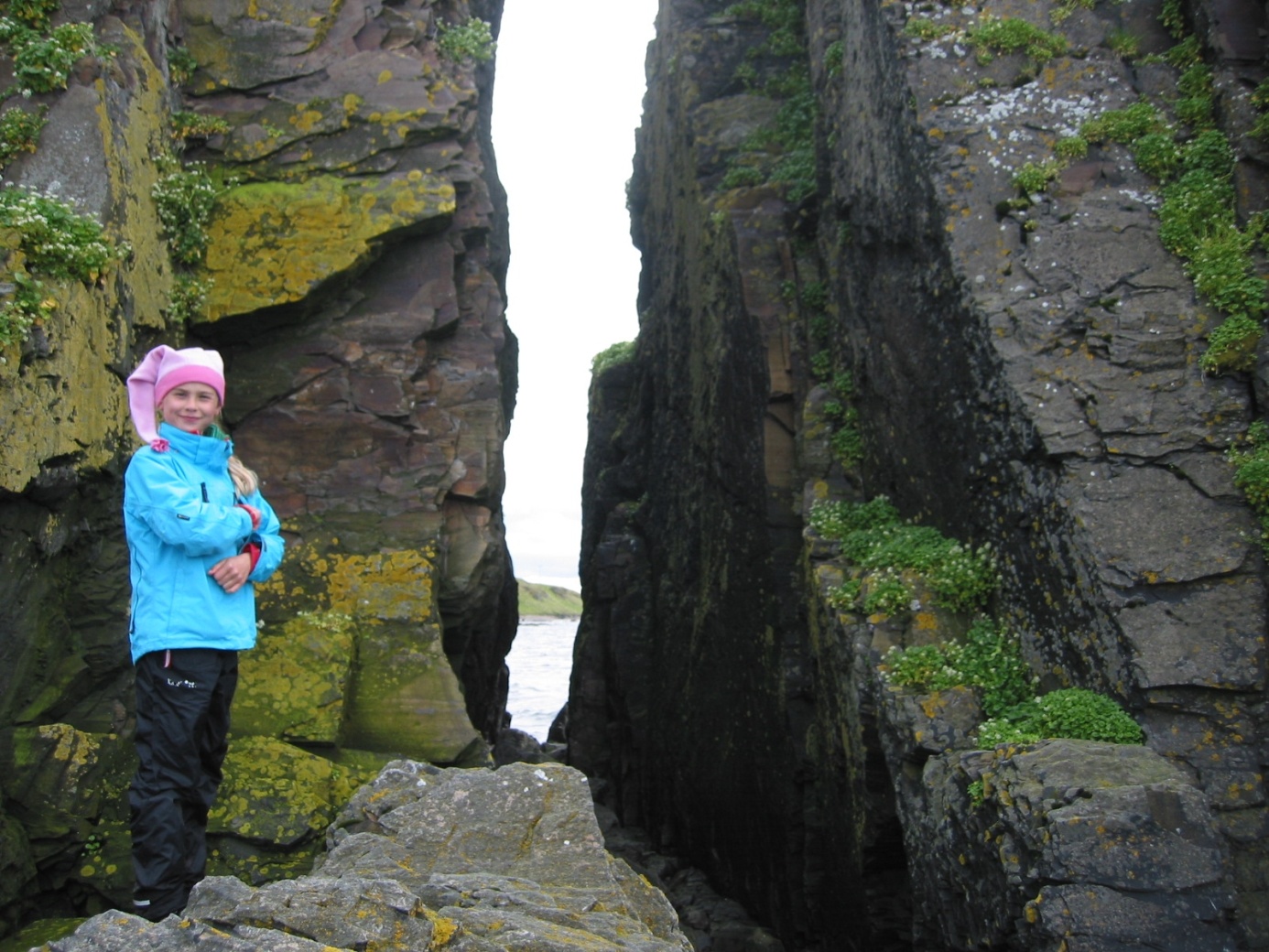 ┴nasta­astapi is split north/south. Photo: GMHK
Directions
Vehicle is parked next to the sign on road 711, which leads to ┴nasta­astapi. Another vehicle can be parked by GrÝmsß on road 711.
The hike follows an old path from road 711 down to the sea where ┴nasta­astapi can be seen. From the rock the hike continues southwards. The seaside is either rocky or sandy but the hike is not too difficult for experienced hikers. Occasional seal might follow you. Several dikes can be seen on the way. The hike takes about 1 to 2 hours depending on your speed and final destination is by GrÝmsß.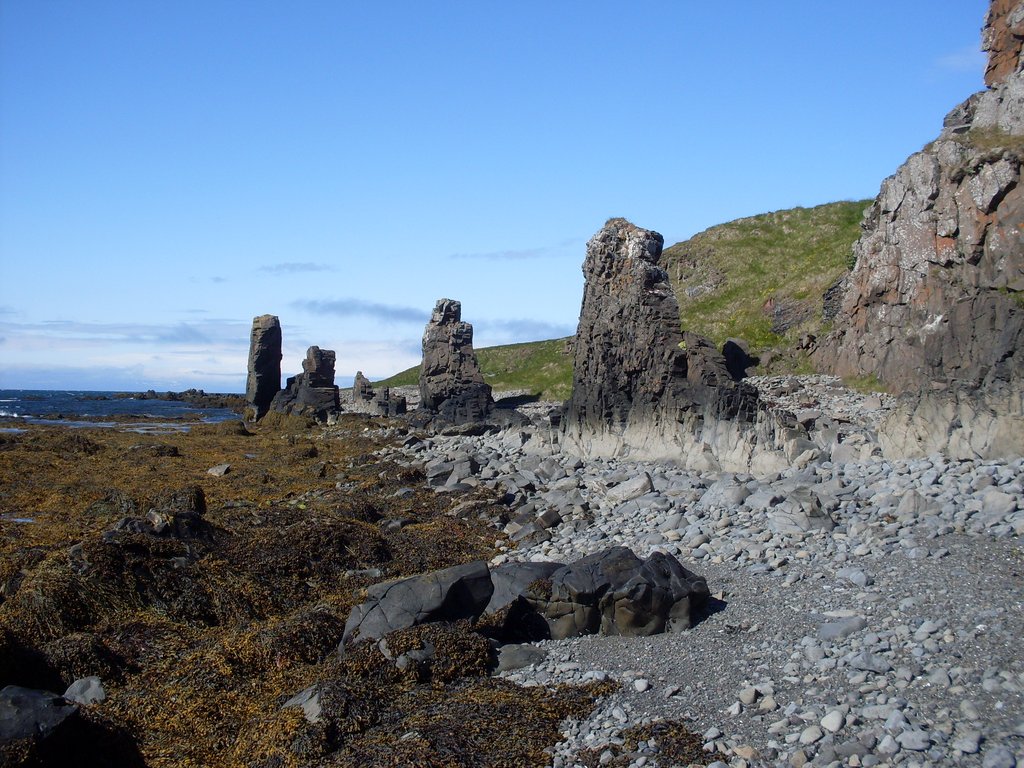 Dike on the way to GrÝmsß. Photo: GMHK