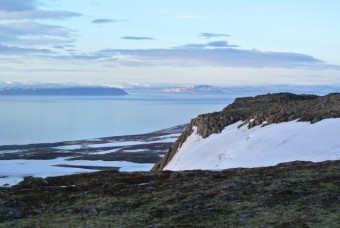 Káraborg & Strandir. Photo: Ulrich Hartmann
Káraborg is a series of rocks and cliffs standing over the town north of Hvammstangi. From there is a rich view during good weather.
Direction
1.5 hours. one way. Hike starts next to the farm Helguhvammur north of Hvammstangi. The hike follows an old road and elevation difference is approximately 300 meters. Káraborg is a series of cliff and a great picnic location where one can enjoy the food and the view. This is a easy going hike and the way back is even better as Hvammstangi and Heggstađanes comes into view.