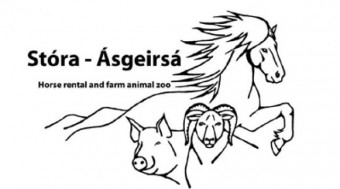 At Stóra-Ásgeirsá in Víðidalur in Húnaþing vestra lives Magnús and Rannveig with their three children.
On the farm they run a traditional sheep farming and horse breeding on a small scale.
In the summer of 2013 they opened a horse rental. This summer they took a new step when they opened a Farm zoo along with the horse rental.
Information about the horse rental and Farm Zoo opening time can be found at facebook.